Waterproof photovoltaic module
General SOLAR PV FLEX uses CIGS solar cells (Copper indium gallium diselenide), which has the highest absorption coefficient than any other existing semiconductor and it has a diffusion length of 1 micron. Just 1 micron of this material absorb more than 90% of sunlight. Furthermore, the thin-film solar cells have a relatively small temperature coefficient (-0.24%), every 1% increase of temperature will cause 0.24% decrease of conversion efficiency.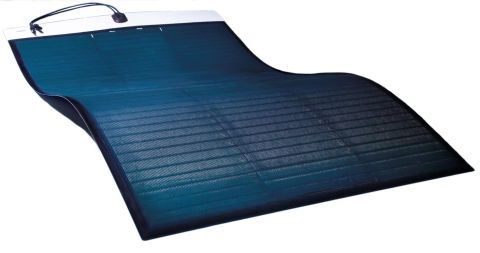 When the ambient temperature is 28°C, the operating temperature of the solar panel will goes up to 75°C. As confirmed by important technical research, when the operating temperature is 60-75°C, having equal nominal power of the system, the thin film solar cells have a production of 10-12% more than the traditional crystal solar cells. These are the reasons of higher annual productivity of General SOLAR PV FLEX in comparison with the traditional PV modules.