The study and testing
The General Membrane SpA laboratory has studied and tested the most reliable and safest materials in terms of resistance to wind uplift by carrying out strict chemical and mechanical tests aimed at checking the maximum fixing value guaranteed over time.
This value is essential for the dimensioning of any system employing General Fix EVO and General Fix.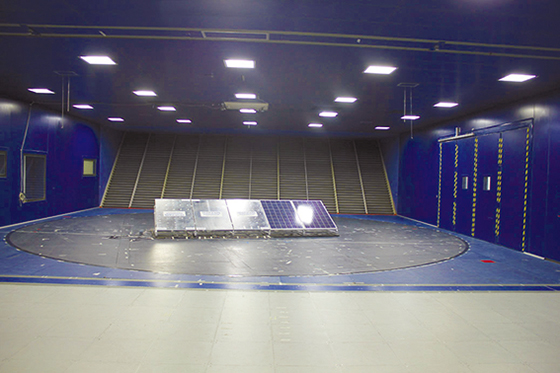 In order to compare the laboratory values with the real operating conditions, General Membrane SpA has asked the Department of Mechanics of the Polytechnic University of Milan to re-create the same conditions to which the covering elements are exposed within the Wind Tunnel. The analysis of the test results has allowed us to realize a calculation system for the dimensioning and the physical positioning of the General Fix EVO and General Fix systems.