The arrangement of modules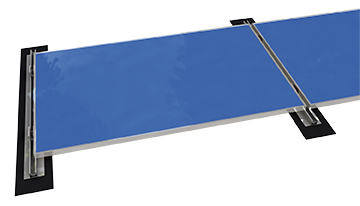 Installation in a flat position with respect to the covering surface on an Alufix primary frame
The system is installed in a flat position with respect to the covering, following its structure and enhancing rear ventilation of photovoltaic panels. The module can be installed longitudinally or crosswise compared to the profile frame.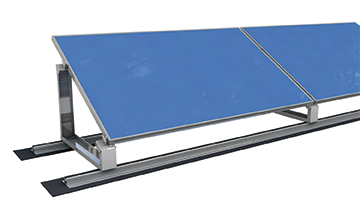 Incline of the photvoltaic plant with the help of "General TILT duo"
The phoovoltaic panel can be installed with variable angulations employing General TILT: triangulation element for the incline of the panels, completely compatible with the General Fix Evo and General Fix systems.