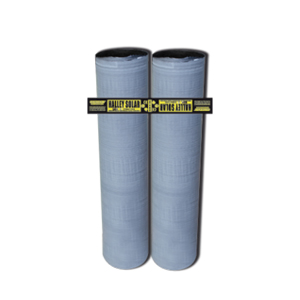 ---
Halley SOLAR -25 ° C is a self-adhesive membrane characterized by an excellent cold flexibility, applicable without the use of flame.
---
HALLEY SOLAR self-adhesive bituminous membranes -25 ° C are made with two different types of compounds: the outer face is composed of elastoplastomeric APP -25 ° C compounds. The inner face and the selvage side are made of self-adhesive elastomeric -25 ° C compound for simple pressure; its excellent quality is highlighted in particular by three indicators: the adhesiveness to the various supports, the cold flexibility (-25) and the resistance to thermal aging. The excellent adhesiveness makes possible an easy adaptability during laying, in areas with a warm temperate climate.
The excellent flexibility (with the use of hot air) makes it suitable even in areas of cold climate. The extraordinary resistance to thermal aging of this compound is reflected in the increase in the operating time of the roof.
The reinforcement used in the membranes of the HALLEY SOLAR series -25 ° C consists of a non-woven polyester fabric stabilized with glass, rot-proof. The membranes with excellent dimensional stability are of high performance and avoid shrinkage to the waterproof covering even on roofs with high thermal stresses.
This type of reinforcements have good mechanical characteristics, tensile strength, elongation at break and tear resistance.
---