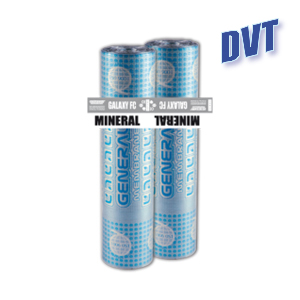 ---
GALAXY FC are a range of APAO modified waterproofing bituminous membranes that combine excellent high temperature flow resistance, low temperature flexibility, strain resistance and dimensional stability with an outstanding endurance to UV ray ageing action.
The unique composition of the APAO modified compound employed by GALAXY FC is the issue of the studies conducted by General Membrane Research & Development Laboratories. This compound and the heavy-duty reinforcement employed by these membranes both contribute to ensure a unique versatility.
GALAXY FC membranes can be employed for waterproofing solutions that have to deal with the widest possible range of climatic conditions.
---
GALAXY FC membrane's compound consist of a distilled modified bitumen mixture with a very high content of Amortphous Poly Alpha Olefins (APAO). These particular elasto-thermoplastic polymers are composing of a terpolymer of Ethylene, Propylene and 1-Butene which has a strong compatibility with bitumen, its peculiar qualities are highlighted by three indicators: thermal ageing cycle resistance, cold flexibility (-25°), typical of SBS modified high quality compounds and dimensional stability (140 C°) higher than SBS modified compounds.
The extraordinary resistance to thermal aging of this compound is reflected on incrased service of roofing.GALAXY FC membranes can be used in any climatic zone and mainly on high thermal insulation roofing. Excellent cold flexibility enables easy adaption of the membrane during the application which is an important feature in areas characterized by harsh climate.
This compound due to its specific formula, has also a remarkable behavior against UV rays ageing and provides excellent walkability during the covering, essential properties for a perfect finish of a
fair-faced concrete where even the appearance must be impeccable .The compound, after thermal ageing cycle, doesn't suffers any kind of decay in cold bending and dimensional stability.
L'armatura usata nelle membrane bituminose della serie GALAXY FC MINERALconsiste di un tessuto non tessuto in fibra di poliestere da filo continuo (spunbond), ad elevata grammatura, stabilizzato con vetro, a comportamento isotropo, imputrescibile. Questa armatura è definita "composita" in quanto alle eccellenti caratteristiche meccaniche quali il carico a rottura, l'allungamento e la resistenza alla lacerazione proprie del poliestere vengono sommate le eccezionali doti di stabilità termica del vetro.
Queste guaine bituminose con ottima stabilità dimensionale sono di alta prestazionalità ed evitano ritiri al manto impermeabile anche su coperture fortemente sollecitate. Armature con elevate caratteristiche meccaniche – resistenza a trazione, allungamento a rottura, resistenza alla lacerazione – connotano membrane con significative possibilità di: assorbire forti sollecitazioni dovute a movimenti strutturali, essere posate con fissaggi meccanici anche in zone esposte a forti venti, sopportare il calpestio e lo stazionamento di pesi statici.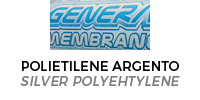 MINERAL PROTECTION

---