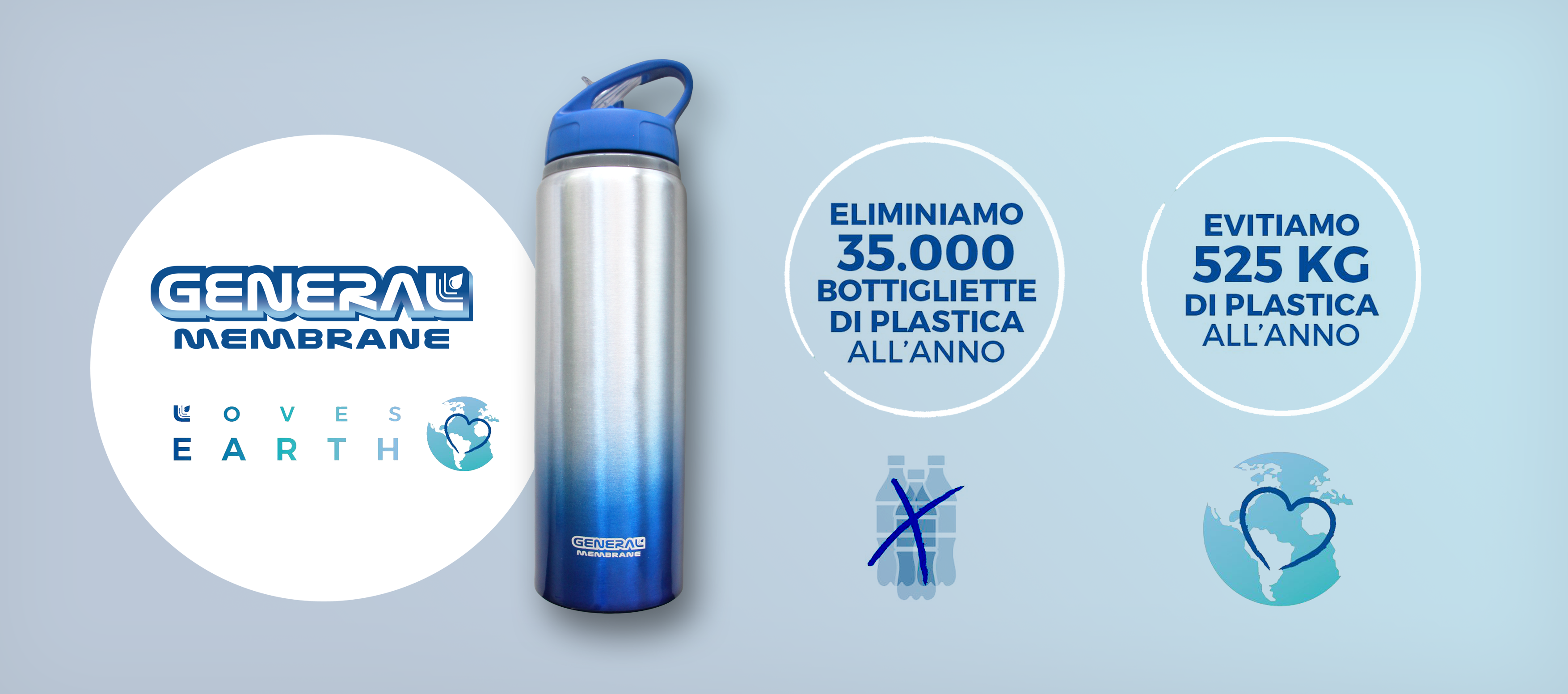 General Membrane, with the endeavours of all those that constitute the company, has always been vigilant about protecting the planet and setting new goals on environmental sustainability.
Indeed, since the company was established in 1993, we have been investing in systems for reducing atmospheric emissions.
We achieved a significant milestone in 2005 with the voluntary ISO 14001 Certification for the Environmental Management System at the Ceggia site.
We also develop products and systems that contribute to protecting the environment. In 2007 we launched General Solar PV: an innovative, architecturally integrated, photovoltaic waterproofing system for the production of electricity from renewable sources.
In 2012 we became members of the U.S. Green Building Council, an association which aims to promote environmentally sustainable construction.
Another important step was taken in 2014, when we voluntarily certified our Carbon Footprint according to the international UNI EN ISO 14064 standard.
Continuing our research and keeping a watchful eye on technological innovation in the sector, in 2019 we decided to invest in an innovative system, capable of further reducing emissions, bringing the environmental impact of our production down to a minimum.
However, in addition to the technological investments, we believe that even small things are responsible for great changes: this is the spirit behind the idea of raising awareness and involving all our employees, you partners and the local community on the issues of reuse, recycling and reduction in the use of plastic.
Today, plastic is the third most widespread material in the world, which is extremely useful in terms of durability and versatility but, if poorly managed, may be harmful to the environment. We only recycle 10% of this plastic and, for example, a single discarded bottle can last up to 450 years.
This is why from this year we are proud to adopt the General Membrane water bottle to be used in place of disposable bottles.
Consider that only in General Membrane, by using only this water bottle and the water dispensers installed in our refreshment areas, the consumption of about 35,000 bottles a year can be prevented with a corresponding 525 Kg of plastic saved.
A further green initiative, part of the "General Membrane loves Earth" project, which concretizes the Company's commitment to the environment, starting with people.
Because every one of us can contribute, with daily small actions, to building a more sustainable world.